Increase your ROI with Social Data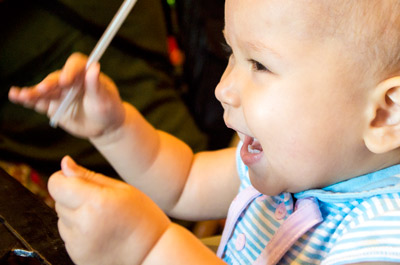 Business for me is about two things, ROI and Family.  I want to increase my ROI so I can spend more time with family, and less time worrying about, well, ROI.  And I imagine that something that you would like to do as well.  One possible technique is to look at social data and see how it can work for you.  Lets look at Social data both its promise and its use.
Social Data's Promise
Your audience shares. This is a basic truth of our information society.  And it shares a lot!  So much so that there are many disparate sources to glean information from. But Chad Warren, Adobe's senior manager of social-media products, suggests that many businesses approach this data in a one-dimensional way, looking at each data source independently.  And by doing so we don't ever get a customer's full "digital self".  But if we take the time and invest in the right tools we can get a broad view of individual customers "from Facebook profiles to Amazon wish lists to Pinterest boards." And then we can "act upon the information, possibly overhauling everything from the creative to the target demographic."
Sentiment
Not only can you gather demographic data that helps you with targeting, but you can even track sentiment and quickly respond to trends.  Recently a group of researchers sampled and then analyzed 31 months of tweets in the UK.  From this data, they were able to demonstrate correlations between events and sentiment on social media.  Christmas and New Years showed increased joy, while anger and fear started to increase months in advance of the UK budget cuts in 2010 and the UK summer riots of 2011.  This kind of data and research can be applied to brands as well.
Brand Sentiment
In the Guardian article Effective social media analytics, Marshall Sponder, author of Social Media Analytics, mentions that sentiment analysis is not an exact science, but can be a useful indicator, especially when correlated with other data about the customer.  And with that data you can start looking for trends to take advantage of. Philip Sheldrake of Euler partners suggests that we can  "start looking for [these] weak signals because there is zero cost to that. We have made ourselves a lot more sensitive to real-time responses."  Which can ultimately increase ROI. But how do we measure ROI on social?
 Andrew Smith, of Escherman, says in the same article:
"You have to make a clear decision between financial and non-financial outcomes," he says. Getting 20,000 more Twitter followers is a non-financial outcome. But if you can prove that a percentage of them visited your website because of a tweet, and subsequently bought something, then that counts.
Social Data's Use
In addition to connecting Social to direct sales, there are many user behaviours and outcomes that you can assign a value to; things such as pages visited, sharing articles, email signups, and quote requests.  Each of these can be placed in your funnels and then given values based on expected statistical outcomes.
Listen and learn
But the first step is to "listen and learn" as Shane Kite mentions in his article Social CRM's a Tough, Worthy Goal.  From the data gathered, you can then "build social media models to increase new account openings, expand product additions and enhance services." And ultimately "take advantage of any sweet spots where opportunities are easily converted to revenues."  So what is the first step in listening and learning?
Tools
Signing up for a free service like Google Analytics or paid services like Adobe Tools or Hootsuite/UberVu are great starting points. Once you have these set up, you can start calculating cost of customer acquisition.  For example, Expedia  did a promo in april 2011. And "[b]y calculating the money spent on the promotion, $1 million, and the 750% increase in fans, SocialAnalytics reckoned that the cost-per-fan fell 4.5 times compared to previous campaigns."
Data like that combined with the demographic and sentiment data that you get from your users can be invaluable in planning new marketing.  Allowing your Creative person to engage the audience and your Financial person to assess the impact on ROI of each campaign. Both of which allow you to make better decisions in the long run of where to invest your money.
How are you integrating social data into your business? Are you in the "listen and learn" phase or have you moved to action?
Do you think that social can lead to increased ROI or do you think it's all hype like the ".com craze."