How to check the speed of your site.
How do you know how fast your site is? Well thankfully it's not that hard.
I use four websites to keep baselines on page speeds and optimization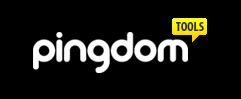 https://developers.google.com/speed/pagespeed/insights/
I use more than one because pagespeed readings can vary between one and the next. And this way I have a range of what the site should do under slightly different situations.
Each page has a huge number of metrics to keep an eye on. And though I glance over them to find abnormalities, there are only about 17 total metrics that I keep a record of.
WebPageTest

Load time – first view
First byte time – first view
Load time – repeat view
First byte time -repeat view
pingdom
performance grade
# of requests
load time
page size (kb)
Faster than % of all test websites
Gtmetrix
Page Speed Grade
Yslow Grade
load time
Page size
# of requests
Google Page Speed
Mobile Speed
Mobile User Experience (UX)
Desktop Suggestions.
All of these sites have suggestions, but I always start with Google's… because they're actually telling you what will directly influence your search rank.  Also Google's suggestions are much more detailed on ways to improve your site.  And they have other great resources like https://developers.google.com/web/fundamentals/performance/
What do you use to gauge your site's speed? How important do you think speed is to your search rank?
Comments