Usability testing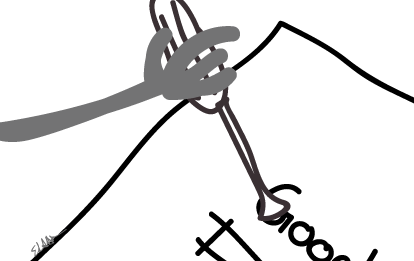 It's critical to determine if your website or app does, in fact, make sense to your customers. Which is why usability testing is a critical design check prior to "going live".  However, usability testing can be used in any phase of the design process to ensure that the product is on track.
In the initial prototyping phase, you can utilize paper prototypes to do Usability testing (UT).  This permits rapid feedback before you start to code.  Paper prototyping doesn't just allow for visual design testing, but it also allows testing for interactive elements.  For interactive elements you can swap out post-it notes or use trace (paper) to mimic intended behaviour.
Additionally, UT doesn't need a large sample or balanced demographics  to be effective. Dr. David Travis in his article 4 forgotten principles of usability testing explains that an ordinary sample of 5 can be quite effective.  This is because, behaviour responding to a design tends to be the same between people of different background.  In a way, use behaviour is a cultural learned knowledge that depends upon expectation of design clues.  So the key is not numbers or even diversity, it's screening for behaviour. Find people that act like your anticipated customers.
Additionally Dr. Dravis lists three other key components of successful UT.  The first is to test for ease of completing goals, by asking a user to accomplish a particular task. Like "find the contact information" or "purchase a lawnmower."  The second is to focus on what the participants do, not what they say. Don't ask them questions that are better served in a separate trial, as the sample size is too small to get good feedback.  Just focus on the "doing" of the website, not the design, pricing, etc. And the third component is don't ask them to redesign it.  Users can get fixated on their ideas, and can't always think of all possible solutions or determine the best solution.
An article by Dana Chisnell entitled Usability Testing Demystified on A List Apart expands upon these basic components. She adds preparing for and closing up the process. For closing she adds: debriefing with participants and observers, analyzing data and writing up your findings. Which are all great suggestions.  She also adds that trying the process with all the options will eventually lead to a shorthand for you and your team, as well as a shorter process.  It just takes a few runs to get what is essential to you down.  One form of this shorthanded shorter process that she mentions is the design team that passes their design to a few colleagues in other departments, or perhaps even while shooting the breeze at the watercooler.
What kind of Usability Testing do you already incorporate into your work?  What aspects would you like to add/what room for improvement do you see? Do you imagine using a more formal process at any point in your workflow?
Comments