Installing a WordPress testing server part 3 phpmyadmin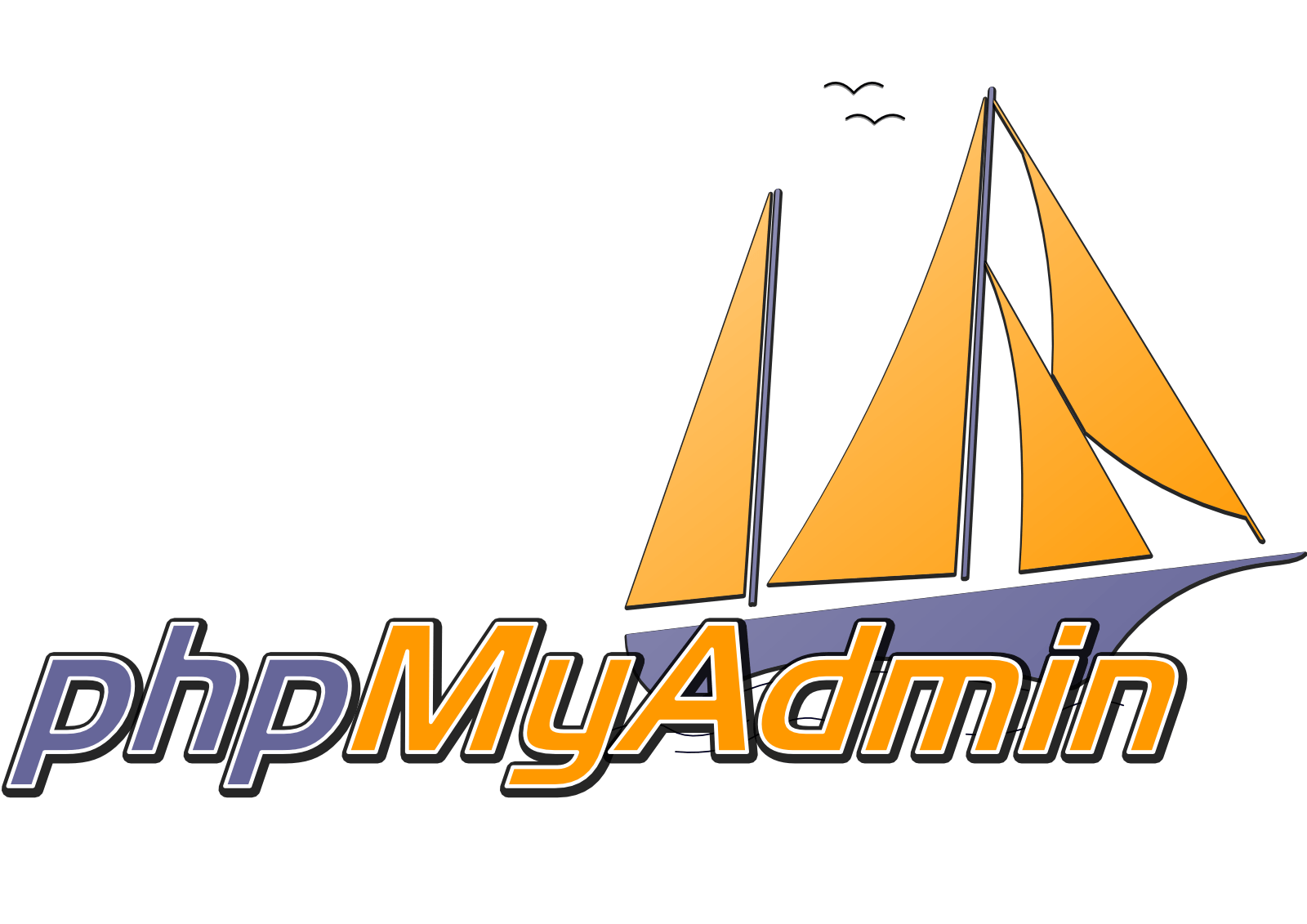 Today is part 3 of 4 in this series.
Part 3 covers Multiple or Manual installs: PhpMyAdmin for WordPress
So what if you want to install more than one local WordPress?
If you try Bitnami you'll get this error: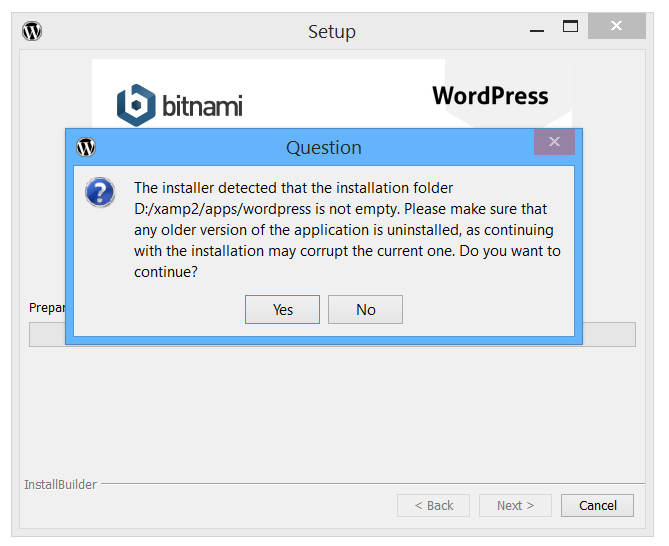 Today and tomorrow, we'll go over the manual install of WordPress on your local server which we installed two days ago. I will be using, but again this should be similar on Mac/OS x.
There are two parts to a manual install, setting up the MySql database and then installing WordPress proper. Today we'll go over the MySql database setup using phpMyAdmin.
Once you have your Xampp Server running apache and MySql, go to http://127.0.0.1/phpmyadmin/ or http://localhost/phpmyadmin/ (127.0.0.1 and localhost are names for your local machine).
Login with your administrator account and password. The default is "root" and no password (note: you should change the default password asap, I'll show you later where to do that).
You should now be at the home page of phpmyadmin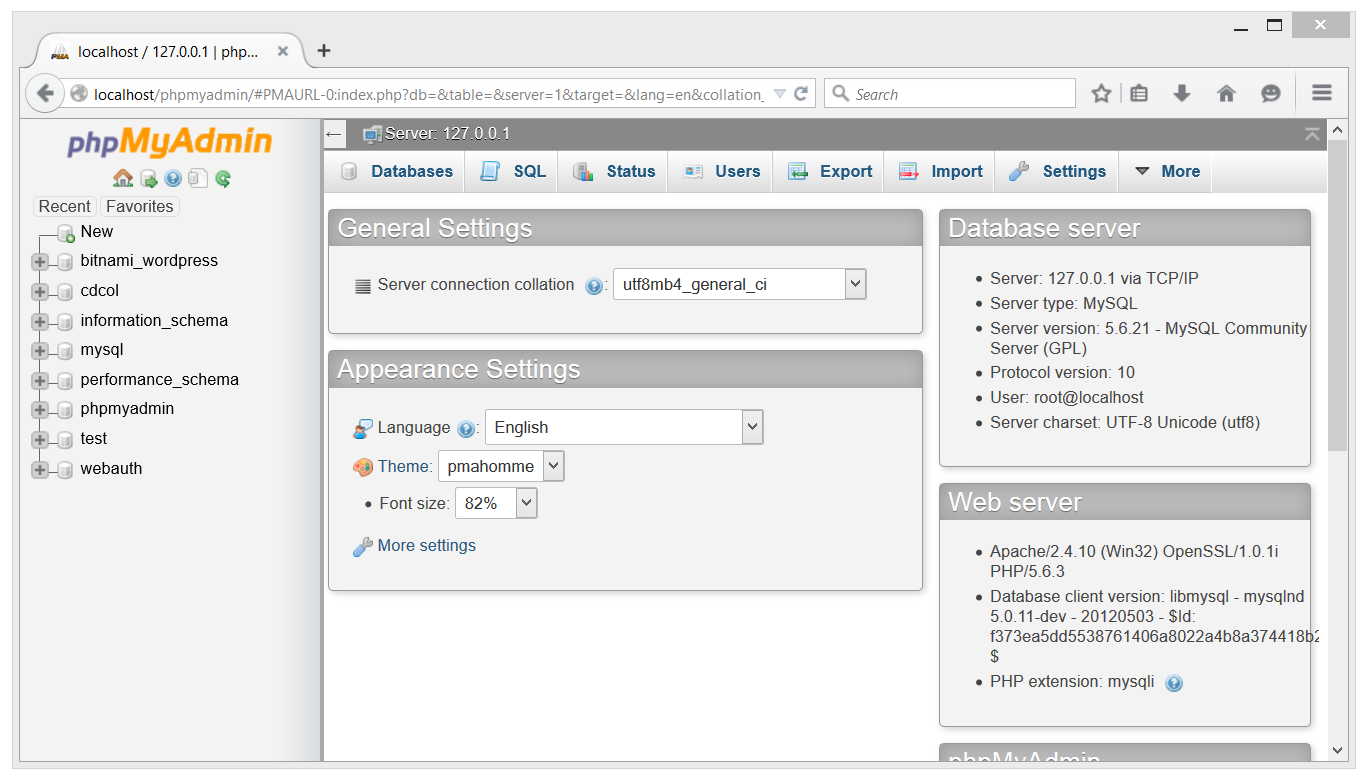 Click Databases in the top menu bar.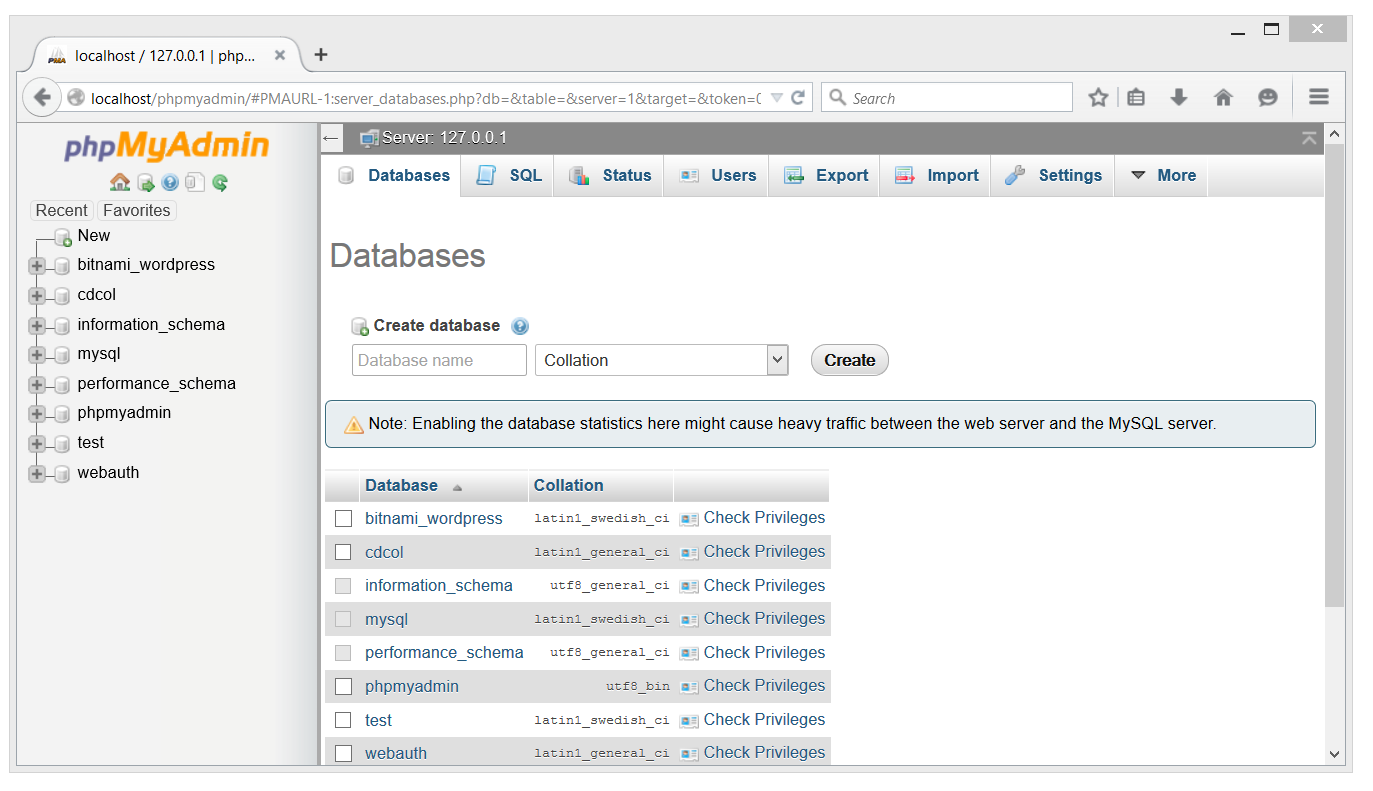 Below Create database, Enter a database name.
I recommend something OTHER than the "wordpress" database name. my suggestion is to start with WP_ and then add a bunch of descriptive words. "WP_AddAbunchOfCharactersHere_".  Copy that name down somewhere (Notepad is a great place to paste it for now).
Keep in mind that you will never have to know this by heart. You will just have to enter them into the WP install in part 4. And if you ever need them, all you need to do is go to phpmyadmin or open the wordpress' wp-config file..
Then click create.
You should now see a popup that says your database has been created: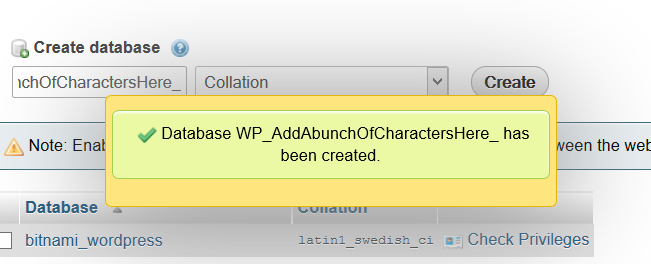 Next, using the top menu again, go to Users.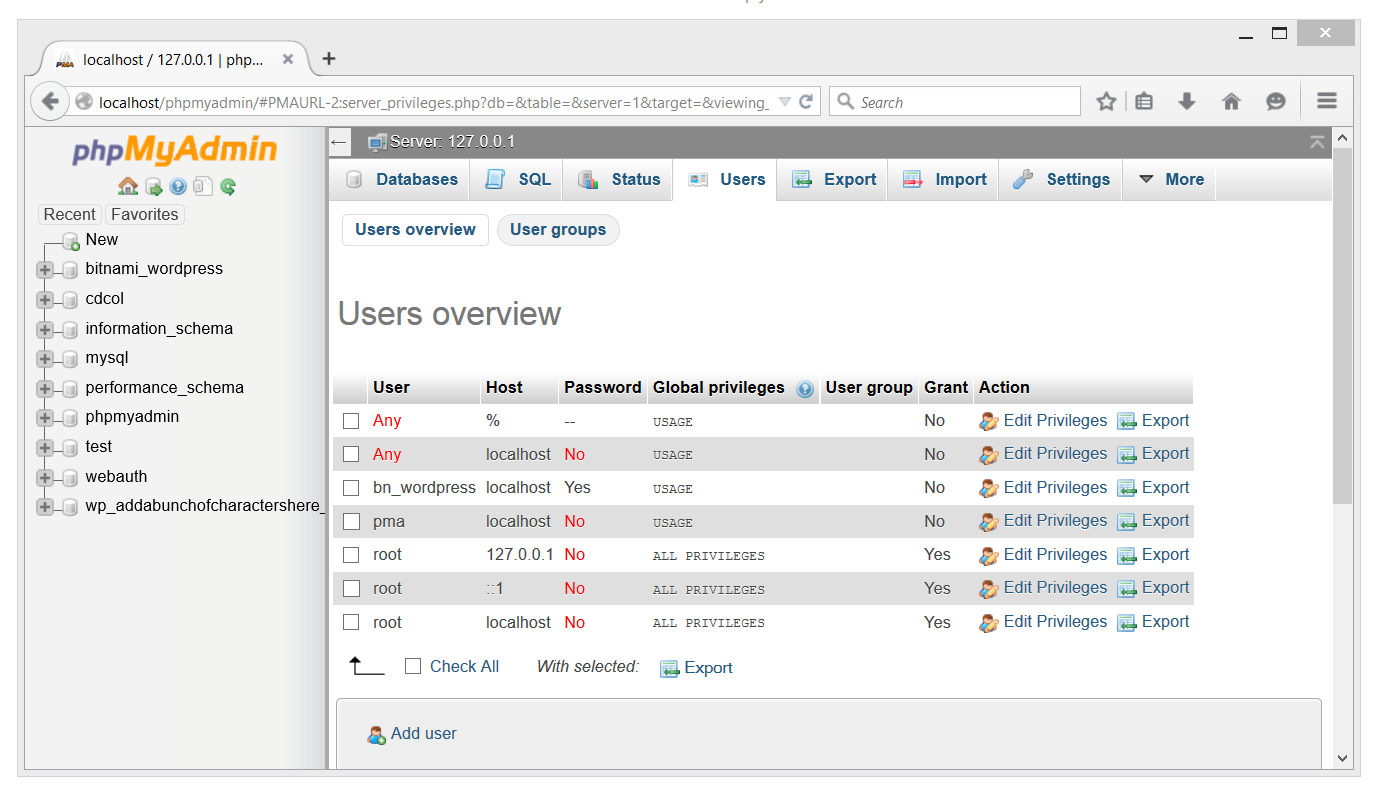 Halfway down the page you will see add user.
Click it and you should come to the add user page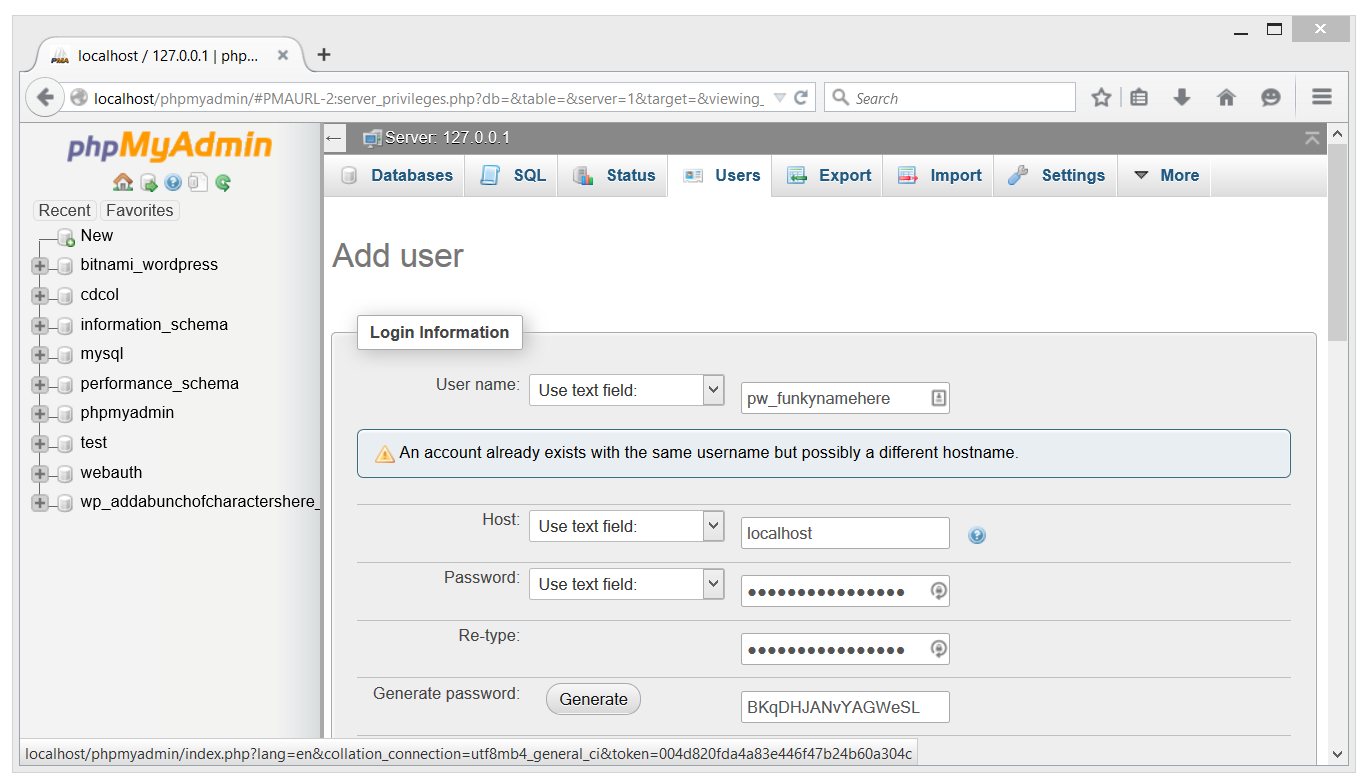 Enter a username. I recommend something not obvious. perhaps something like "pw_funkyname." Copy this to your notepad too.
For host, enter "localhost."
And use the generate password button.
Now before you do anything else make sure you have copied the username and password back to your Notepad. You will need them in part 4.
Once you've done that scroll down and click "go"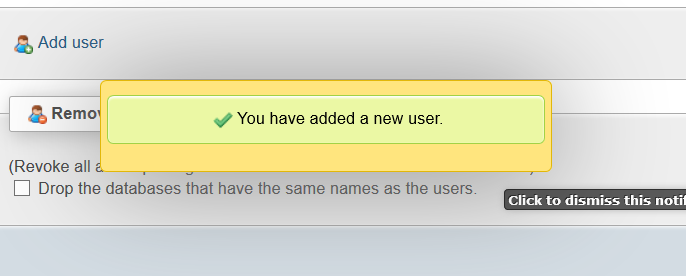 You should see a "you have added a new user" popup and then be returned to the main user page (after you click to dismiss).
(Note, this page is where you would change the password for your root user. You'd click the name and then click change password. etc.)
Under the list of users, locate your user and click edit privileges.

you should see a page like this: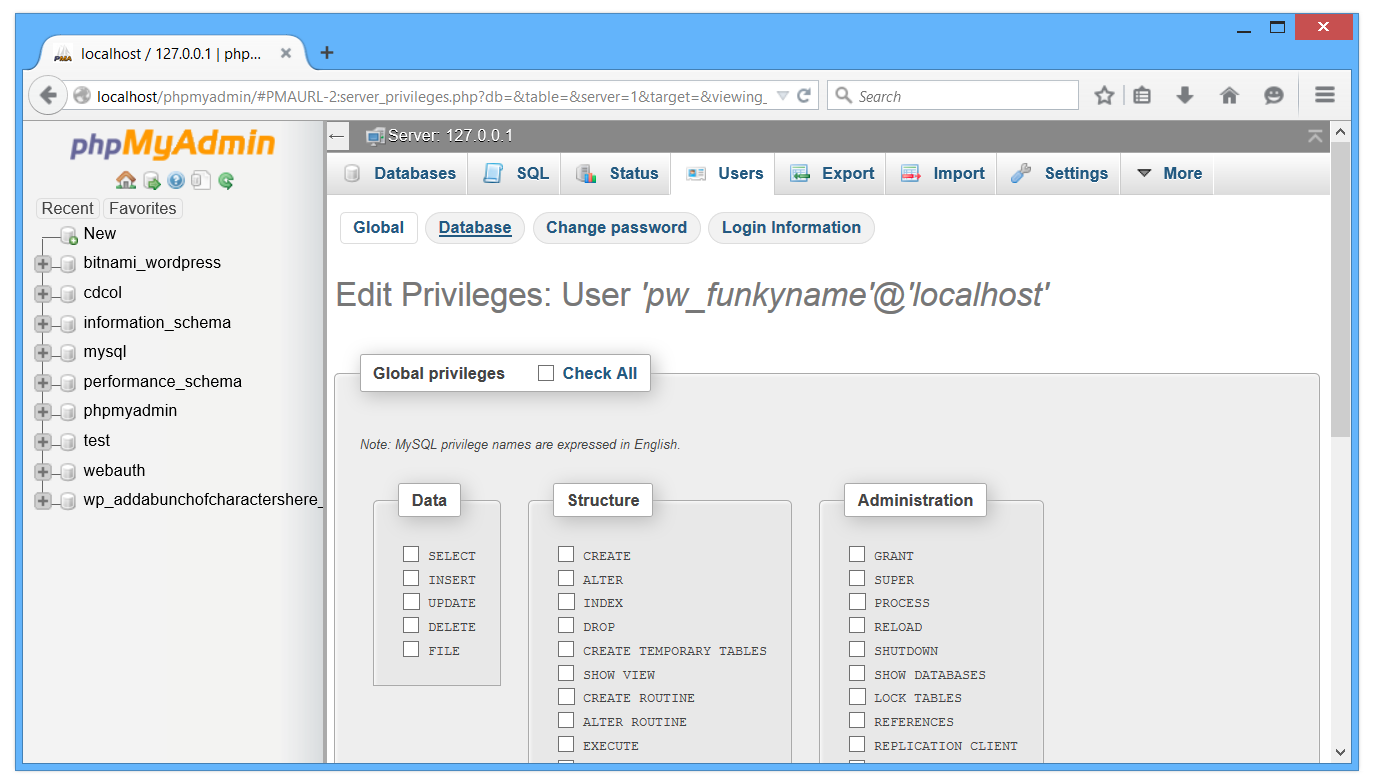 Click database at the top

and then select the database name from the "Use text field:" drop down box.
You should now see a page like this: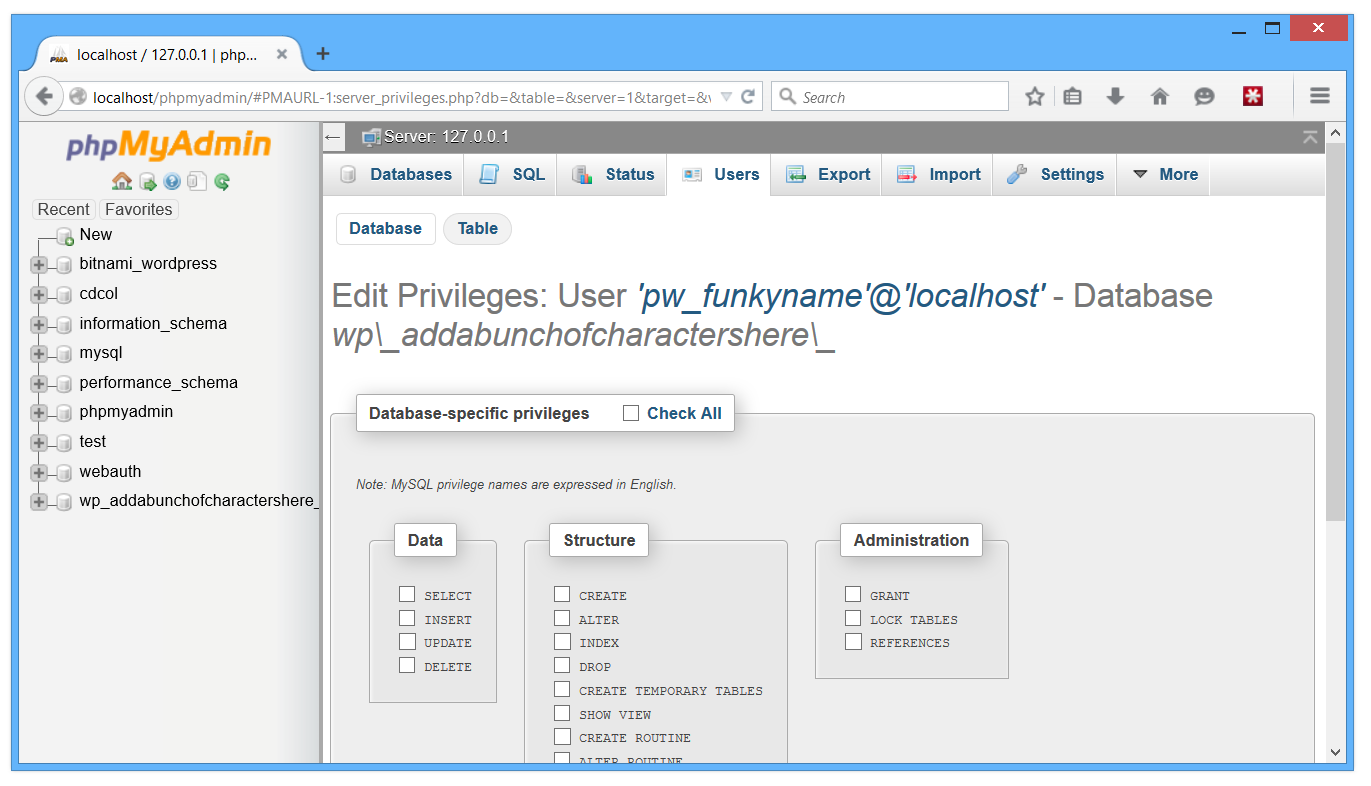 Click "Check all" beside database-specific privileges and then click "go"

At the top of the page you should see You have updated the privileges for "databasename"@"localhost".
With that, we are ready for part 4!
Have you used phpMyAdmin or MySql before?  What else would you like to learn?
Comments